Scholarship Information
The Abramson Scholarship Program is more than financial support. All our Scholars receive mentoring support as well. We provide two types of scholarships, a Full Scholarship and a Recognition Scholarship, with the distinguishing feature being the fact that students receiving the recognition awards have their financial needs met through other sources, but would benefit from the mentorship and peer support activities that are a part of the program.
If selected as an Abramson Scholar, in order to receive your scholarship award payments, you must:
Attend the Abramson Scholarship Foundation event in your honor (date t.b.d.)
Attend the Abramson Scholarship Foundation Scholar-Mentor Orientation Workshop (date t.b.d.)
Attend ASF events such as the annual Abramson Scholarship Foundation Professional Development Workshop held during college winter breaks
Maintain regular and consistent contact with the Abramson Scholarship Foundation—through your mentor and other representatives of the Foundation
Provide the Abramson Scholarship Foundation with a transcript/grade report after each semester of college
Before applying, please consider if you will be able to make this commitment.
Eligibility
To be eligible for an Abramson Scholarship, you must:
Be graduating in 2023 from a public or charter high school located in the District of Columbia (D.C.)

Be a D.C. resident (or be able to demonstrate compliance with D.C. law re: tuition payments for non-residents)

Be accepted to an accredited four-year college in the United States as a candidate for a degree

Have a demonstrated commitment to community service

Have a demonstrated economic need for financial assistance

Have a solid academic record demonstrated by a minimum overall GPA of 2.75 on a 4.0 scale
Full Scholar Award Amount: $2000
(with the possibility of increasing awards of $3000, $4000, and $5000 for each subsequent year in the remaining three years of college)
Recognition Scholar Award Amount: $1000
Review Process: The Foundation's Board of Directors will review applications and a limited number of applicants will be invited to interview with members of the Board in May. Scholarship awards will be determined and applicants will be notified in June 2023.
Our 2023-2024 application window opens February 1st, 2023. Click on the button below to go to our online application system.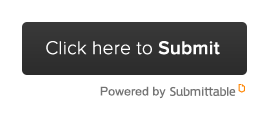 Deadline to apply is 11:59 PM (EST) on Friday, April 7th, 2023. Applicants will be notified in May whether they will advance to the interview round.
Application Contents
Online application form
Essay (described in the application)
Two letters of recommendation (one from a school counselor or teacher and one from another adult who is not related to you, for example, another teacher, an employer, troop leader, minister or pastor)—just include names and email addresses in the online application. The system will generate emails to your contacts who will then be able to upload the letters directly to the online application platform.
Proof of income - the first page of the most recent IRS 1040 form of the parent(s) or guardian(s) with whom you live and/or who financially supports you and a copy of your Financial Aid Application or Student Aid Report
Official high school transcript through midterm period of second semester senior year

NOTE: if you don't have access to an official transcript due to school closings, please upload an unofficial one and ask your counselor to email a copy of the official transcript to programs@abramsonfoundation.org

Budget for preferred college: full cost of attending college, room and board, travel, books, miscellaneous
List of other scholarships received or pending
Letter of acceptance from college
Financial aid award letter from college of choice (if available by Abramson Scholarship application due date)
NOTE: if you run into a challenge submitting your application online, please contact Alexia Royal-Eatmon, Abramson's Program Manager, at programs@abramsonfoundation.org
In order to continue to receive awards, an awardee must apply each year and provide proof of academic achievement, financial need, and demonstrate continued participation in the Abramson Scholarship Foundation program.
Questions? Contact the Program Manager at programs@abramsonfoundation.org